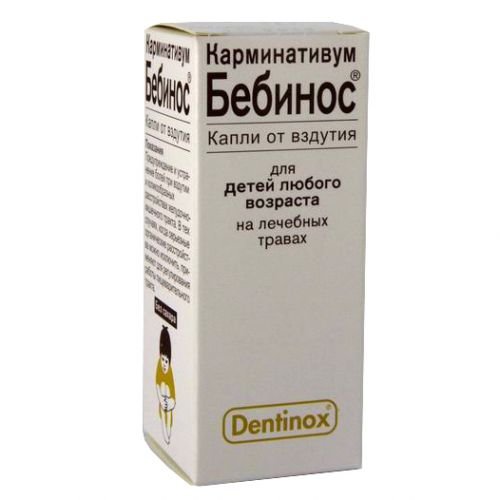 Bebinos 30 ml of drops for oral administration (for children)
Out of stock
Description
Bebinos
the Structure and a form vypuska1 contains of drops (=24 drops) for intake for children liquid extracts (1:1, extractant – 50 about. % ethanol) from seeds of fennel of 320 mg, from flowers of a camomile of 200 mg and from seeds of a coriander of 200 mg, in bottles from brown glass on 30 ml, in a box 1 bottle.
Pharmacological deystviyevetrogonny, spasmolytic. Warns and eliminates the gastrointestinal spasms and pain connected with a meteorism. The effect is caused by the essential oils which are contained in seeds of fennel, a coriander and camomile flowers, azulene, antemisovy acid, glycosides, terpenes.
PokazaniyaMeteorizm and spasms of a GIT at babies (including connected with transition to artificial feeding), children of younger and school age.
ProtivopokazaniyaGiperchuvstvitelnost (including intolerance of sorbite).
Collateral deystviyekozhny and respiratory allergic reactions.
Special ukazaniyapered the use to shake up contents of a bottle, and at medicine use – to keep a bottle in vertical position.
The route of administration and dozyvnutr, in an undiluted view or with a small amount of porridge or liquid, to babies – on 3-6 drops 3 times a day, to children is more senior than 1 year – till 6-10 drops 3 times a day, to children of school age – till 10-15 drops 3 times a day.
Hraneniyakapla conditions for intake detsk.: In the place protected from light at a temperature of 2-20 °C
godnostikapla Term for intake detsk.: 3 g 6 months. After opening of a bottle – 1 year.