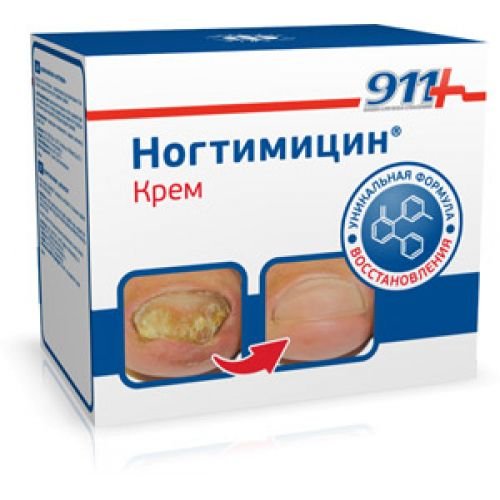 911 Nogtimitsin® Nail Cream, 30 ml
Description
Cosmetic cream for nails "Nogtimitsin®" – is used for softening and painless removal (removal) of the nail affected by the fungus.
Instructions for use:
It is good to steam the nail plates damaged by a fungal infection in a warm solution of soap and soda. If this solution is prepared for the legs, then it is recommended to use 1 tbsp. a spoonful of soda per liter of water, 1 teaspoon for the same amount of liquid will be enough for hands.
The patch should be firmly fixed on the dry skin around the nail.
Avoiding contact with healthy tissue, apply a dense layer of "Nogtimycin" on the damaged nail and tightly seal with a plaster on top. Such a bandage should be on the nail for at least 3-4 days.
After removing the bandage, the nail needs to be steamed again, and the top layer with exfoliated horny particles should be carefully removed with disinfected nail scissors.
To completely restore the nail, it is advisable to repeat the described procedure several times until the affected nail is completely removed.
Contraindications: individual intolerance to individual components, open wounds.
Storage conditions: at temperatures from 5 ° to 25 ° C.
Ingredients: urea, water, emulsion wax, corn oil, glycerol monostearate, PEG-40 hydrogenated castor oil, propylene glycol, stearic acid, salicylic acid, beeswax, cajeput oil, lavender oil, peppermint oil, decylene glycol.
Volume: 30 ml.
Is not a medicine!