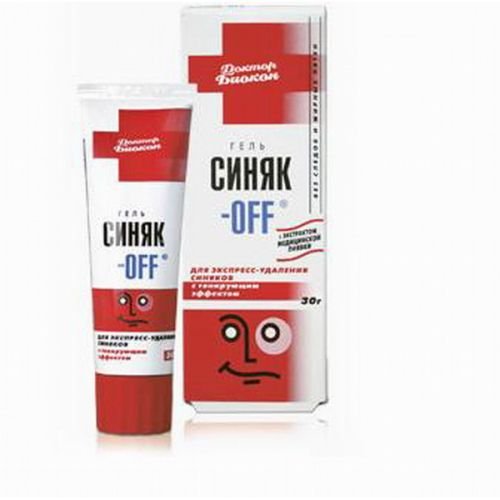 Description
Sinyak-off Gel for express removal sinyakovs tinting effektomdeystvy
Indications: bruises and bruises on a face and a body, bruises and a swelling after injuries and face and body surgeries.
Use For external use. Gel is applied up to 5 times a day on the painful site with quiet movements. In 5-10 minutes after drawing, gel is absorbed therefore the effect can be enhanced additional amount of gel. It is not recommended at hypersensitivity to components of gel and at disturbances of a coagulant system of blood.
Active components Extract of a medical bloodsucker, pentoxyeagle owl, ethoxydiglycol.