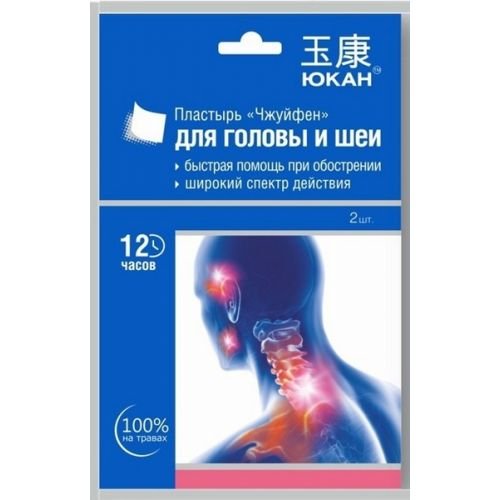 Yukan Chzhuyfen 2's plaster body (analgesic)
Description
Plaster for a body Yukan Chzhuyfen Obezbolivayushchy (2 pieces).
The plaster possesses the expressed anesthetizing action, improves local blood circulation, has anti-inflammatory effect.
Kills pain of various origin tooth, head, menstrual, muscular, joint, posttraumatic. It is effective in rheumatism, a chondrosis, arthritis, a miositis, intercostal neuralgia, sciatica, osteochondrosis, pains and an ache in a waist, paralysis of extremities, spasms. Children can use of 3 years.
Contraindicated: to pregnant women and the feeding women in view of lack of clinical data. Not to paste on the damaged sites of skin. The individual intolerance of components is possible.