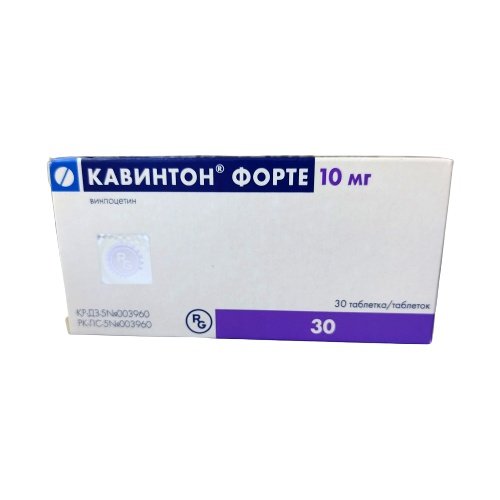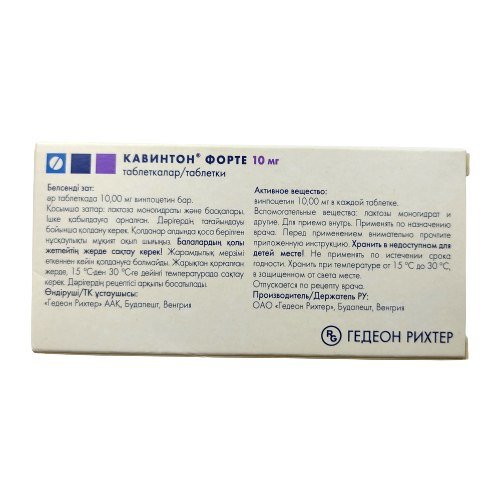 Cavinton® Forte (Vinpocetine) 10 mg, 30 tablets
Vinpocetine is a compound from the Periwinkle plant that is used as a cognitive protective and anti-aging agent. One of the more common of the nootropics, Vinpocetine may enhance blood flow and is touted to increase memory
Description
Vinpocetine is a compound from the Periwinkle plant that is used as a cognitive protective and anti-aging agent. One of the more common of the nootropics, Vinpocetine may enhance blood flow and is touted to increase memory
Common brand names: Intelectol, Cognitol, Cerevas, Avintol, Vicog, Vinctine, Vinpotaxer, Vipodendril, VinpoHasco, Vinpoton, Vinpocetine Espefa, Vinpoton Forte, Vicebrol, Vinpocetine Hasco, Vinpocetina Covex, Cerivin, Vincet, Cereton (Vinpocetine), Caviton, Vinsetine, Vinton, Bai Rui De, Ding Na, Zui Xing, Tong Ming, Ultra-Vinca, Vinpocetina Kern
Synonyms: Ceractin, Vincamine, Vinca Minor, Periwinkle Extract, Ethyl Apovincaminate, ETHYL APOVINCAMIN-22-OATE, Vinpocetina, Vinpocetine
---
Indications for use
Circulatory disorders of the brain (including: conditions after cerebral stroke, vascular dementia, vertebrobasilar insufficiency, atherosclerosis of the cerebral vessels; post-traumatic and hypertensive encephalopathy, for the removal of neurological and mental symptoms of cerebrovascular accident)
Chronic vascular diseases of the choroid and retina
Perceptual hearing loss, Meniere's disease, ringing in the ears
Method of administration and dosage
Take orally after a meal. The daily dose is 30 mg (1 (10 mg) tablet 3 times a day).
No dose adjustment is required for patients with kidney and liver disease.
Side effects
Adverse reactions are listed with an indication of the frequency of occurrence:
Uncommon (≥1 / 1000 – <1/100)
– headache, dizziness
– hypotension
– dry mouth, nausea, abdominal discomfort
– hypercholesterolemia
Rarely (≥1 / 10,000 – <1/1000)
– dizziness, dysgeusia, stupor, hemiparesis, drowsiness, amnesia
– insomnia, sleep disturbance, anxiety
– decreased appetite, anorexia, diabetes mellitus, abdominal pain, constipation, diarrhea, dyspepsia, vomiting
– swelling of the optic nipple
– hyperacusis, hypoacusia, ringing in the ears
– ischemia, myocardial infarction, exertional angina, bradycardia, tachycardia, extrasystole, hypertension, depression of the ST segment on the electrocardiogram, thrombophlebitis
– erythema, hyperhidrosis, pruritus, urticaria, rash
– asthenia, weakness, "hot flashes"
– leukopenia, thrombocytopenia, eosinophilia
– increasing the level of triglycerides in the blood, increasing the activity of liver enzymes
Very rare (<1 / 10,000)
– allergic reactions, conjunctival hyperemia, dermatitis, hypothermia
– euphoria, depression, tremors, convulsions
– dysphagia, stomatitis
– chest discomfort, arrhythmia, atrial fibrillation
– anemia, erythrocyte agglutination, leukocytosis, leukopenia, erythrocytopenia, shortening of prothrombin time
– increased body weight
Contraindications
– hypersensitivity to any of the components of the drug
– severe heart rhythm disturbances, ischemic heart disease
– acute stage of hemorrhagic stroke
– congenital intolerance to glucose, galactose, lactose, lactase deficiency
– pregnancy and lactation
– children up to age 18
Cavinton Forte interactions
The simultaneous use of Cavinton® Forte with β-blockers (chloranolol, pindolol), clopamide, glibenclamide, digoxin, acenocoumarol or hydrochlorothiazide in clinical trials was not accompanied by any interaction between them.
The simultaneous use of the drug and α-methyl-dopa sometimes caused some increase in the hypotensive effect, therefore, with such treatment, regular monitoring of blood pressure is required.
Despite the lack of data from clinical studies confirming the possibility of interaction, it is recommended to exercise caution while prescribing Cavinton Forte with centrally acting drugs on the nervous system, antiarrhythmic and anticoagulant agents.
Special precautions
The presence of prolonged QT interval syndrome and the use of drugs that cause QT prolongation require periodic ECG monitoring.
In case of lactose intolerance, it should be taken into account that one Cavinton® Forte tablet contains 83 mg of lactose.
Features of the effect of the drug on the ability to drive a car and potentially dangerous mechanisms
There are no data confirming the adverse effect of Cavinton Forte on the ability to drive a car and working mechanisms. Considering the side effects, such as dizziness, headache, one should refrain from driving and operating machinery.
Overdose
Symptoms: increased side effects
Treatment: symptomatic therapy
Storage conditions of Cavinton
Store at temperatures from 15 ° C to 30 ° C, protected from light.
Keep out of the reach of children!
Shelf life 5 years
Do not use after the expiration date.
Additional information